If you are like us, you probably spend a lot of time searching YouTube for cool car content. There are plenty of great car-related channels on the popular online video sharing and social media platform. Enough channels, in fact, you don't even need to pay for cable or satellite depending on how much television you really watch.
But this past week over the Thanksgiving vacation, after the turkey, football (another loss by the Detroit Lions), and spending time with the family, we found ourselves watching the latest DeBoss Garage video involving a 1970 Dodge Charger.
Now, for those who aren't familiar with DeBoss Garage, the channel involves everything from American Muscle Cars, to Classics, to Diesel, the channel which is centered around Rich "Filthy Rich" Bosch builds, engine swaps, and repairs an assortment of different vehicles. As a YouTuber, mechanic, all-around handyman, Rich is a diehard diesel-head, and inventor of the Tape Boss – a talking tape measure attachment.
Nevertheless, one of the most interesting segments of videos that the channel does, is to take cars or junkyard items that have been sitting around for a number of years and try to make them drivable in a matter of just a few hours or a couple of days.
For this 1970 Dodge Charger which has been sitting for about 20 years, Rich has enlisted diehard Mopar-lover and muscle car mechanic Dylan McCool for help in getting the classic B-body roadworthy. Many of you may know Dylan's YouTube channel (which features mostly classic Mopars) and his canny mechanic methods to find some of the most clapped-out muscle cars and trucks and put them into working condition again.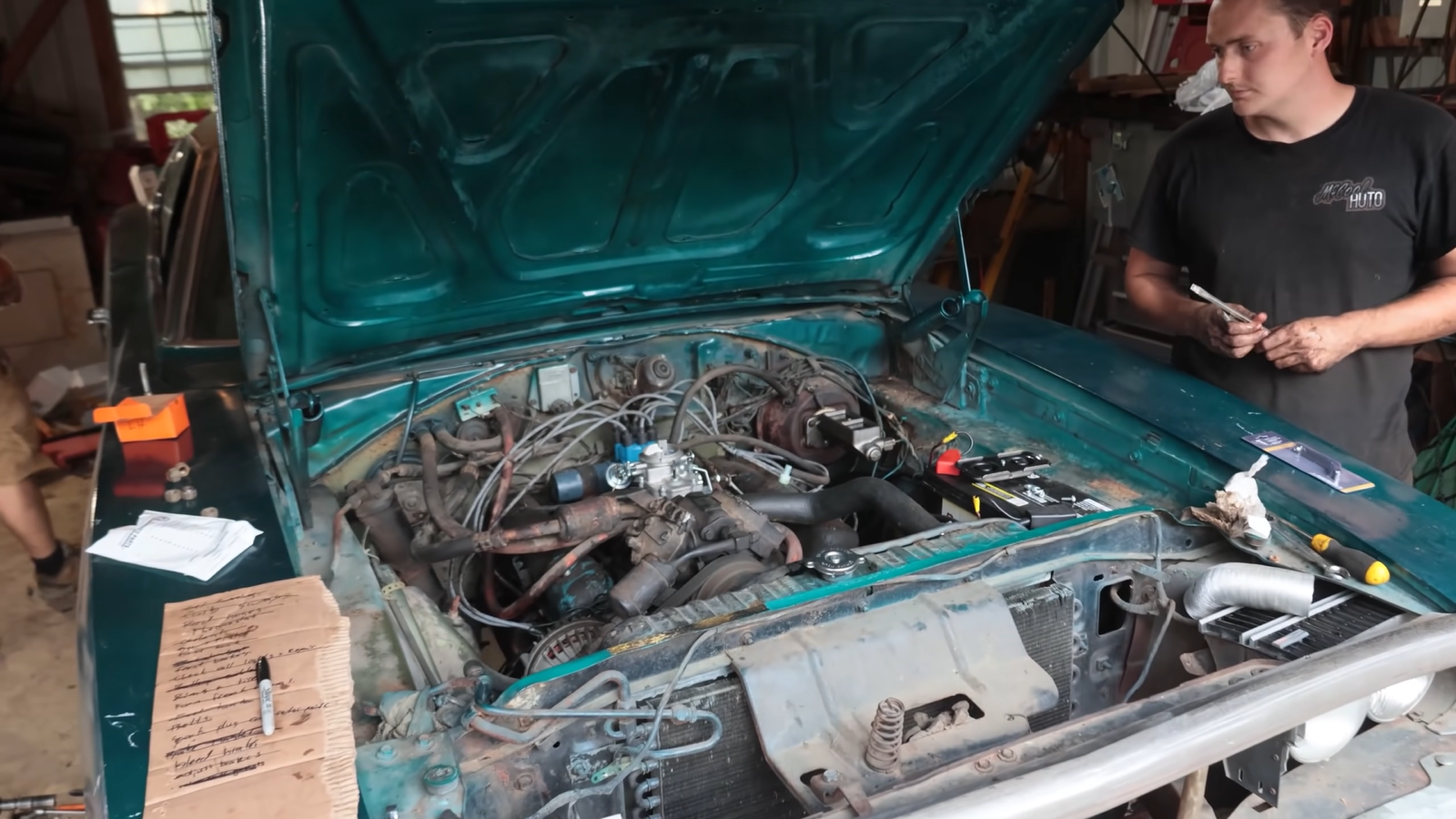 Both YouTube channels posted videos of the process of getting this 318 cubic-inch Mopar running and then in driving condition for its old owner's family. What seemed like it would be a fairly easy project at the start, turns into quite a bit of work once the duo starts pulling things apart.