As one of the most highly-anticipated launches for the Jeep® brand in over a decade, the return of the iconic American nameplate (Wagoneer and Grand Wagoneer) marks a jump for the brand to the large premium SUV segment. While the Jeep brand itself will continue to cover the North American mainstream SUV market, the new Wagoneer sub-brand will focus just on one segment.
Needless to say, there is a lot of pressure for the Jeep brand not to screw up the launch of the new Wagoneer and Grand Wagoneer (WS) models.
The other day, we told you about Stellantis CEO Carlos Tavares' tour to the Warren Truck Assembly Plant (WTAP) in Metro Detroit. A massive $1.5 billion investment included a new 400,000 square foot paint shop, an updated general assembly area with over 754 robots, 3.7 miles of conveyors, a new 19,000 square foot quality assurance center, and a fully enclosed Buzz, Squeaks, and Rattles (BSR) validation course to ensure the new Wagoneer twins would be produced in a state-of-the-art facility.
In a video we posted of Tavares' tour of the facility, we saw the Stellantis CEO look a several Ram 1500 Classic (DS) pickups that the facility also manufacturers. But several people asked where were the Wagoneer models. Those with keen eyes could see a few Grand Wagoneers sitting right off the final assembly line.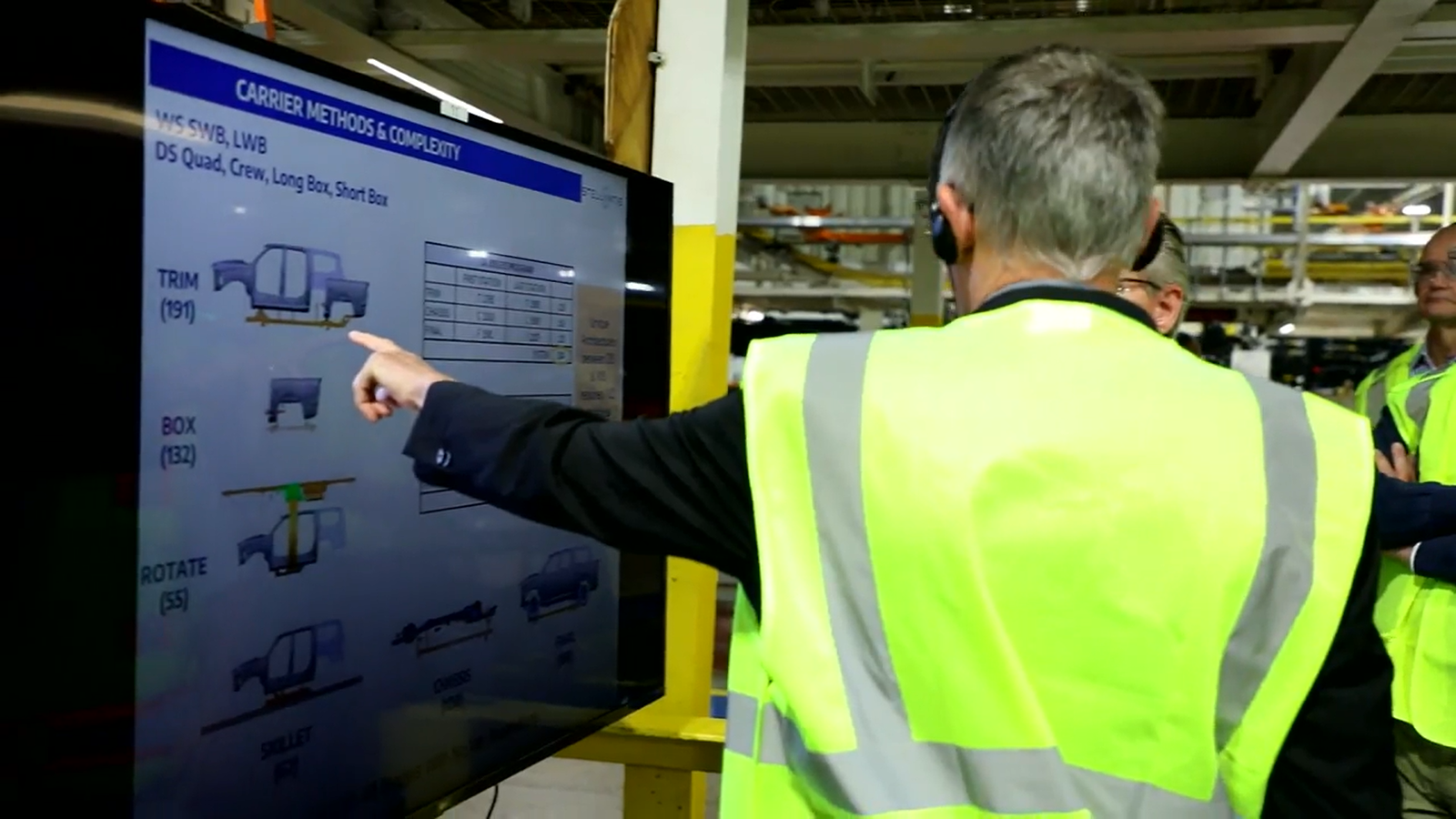 There was also a slight moment where the video showed Tavares talking to a plant employee about the new assembly line carrier system, which allows the carriers to carry both the aging fourth-generation Ram 1500 and the all-new Wagoneer architectures using the same system. We had feedback from several of our readers, telling us that the screen Tavares was pointing to said "LWB" or Long Wheelbase under the WS name confirming our predictions from some time ago.
We also had a few of the staff from the WTAP reach out to us, to inform us that they have in fact been building Job #1 Wagoneer and Grand Wagoneers for a while now. Stellantis has been containing the new vehicles on lots, similar to what it did with the recently launched 2021 Jeep Grand Cherokee L (WL75). The reason is to make sure all issues that the new vehicles may have to get addressed before leaving the plant.
One of those UAW members at the plant, who wants to remain unknown, told us that we might see the first batch of WS models heading for dealer showrooms as early as next week if the vehicle is released. That would make a lot of our members on our newly launched WagoneerForums.org owners site who pre-ordered vehicles very happy.
Hopefully, we will hear something official from Stellantis or Jeep very soon about the rollout.
In the meantime, be sure to check out the WagoneerForums.org website for the latest news, rumors, and information for everything surrounding the new WS models.