NHRA Mello Yello Drag Racing Top Fuel driver Leah Pruett will be hosting a one-hour virtual autograph session, tomorrow (Thursday, May 21st) from 7:00 pm to 8:00 pm EST. Fans can use Twitter to ask/tweet to Leah for an autograph using her Twitter handle @LeahPruett_TF. Pruett will have digital hero cards that she will personalize and sign and then tweet them back, of her and her Mopar/Dodge Top Fuel Dragster.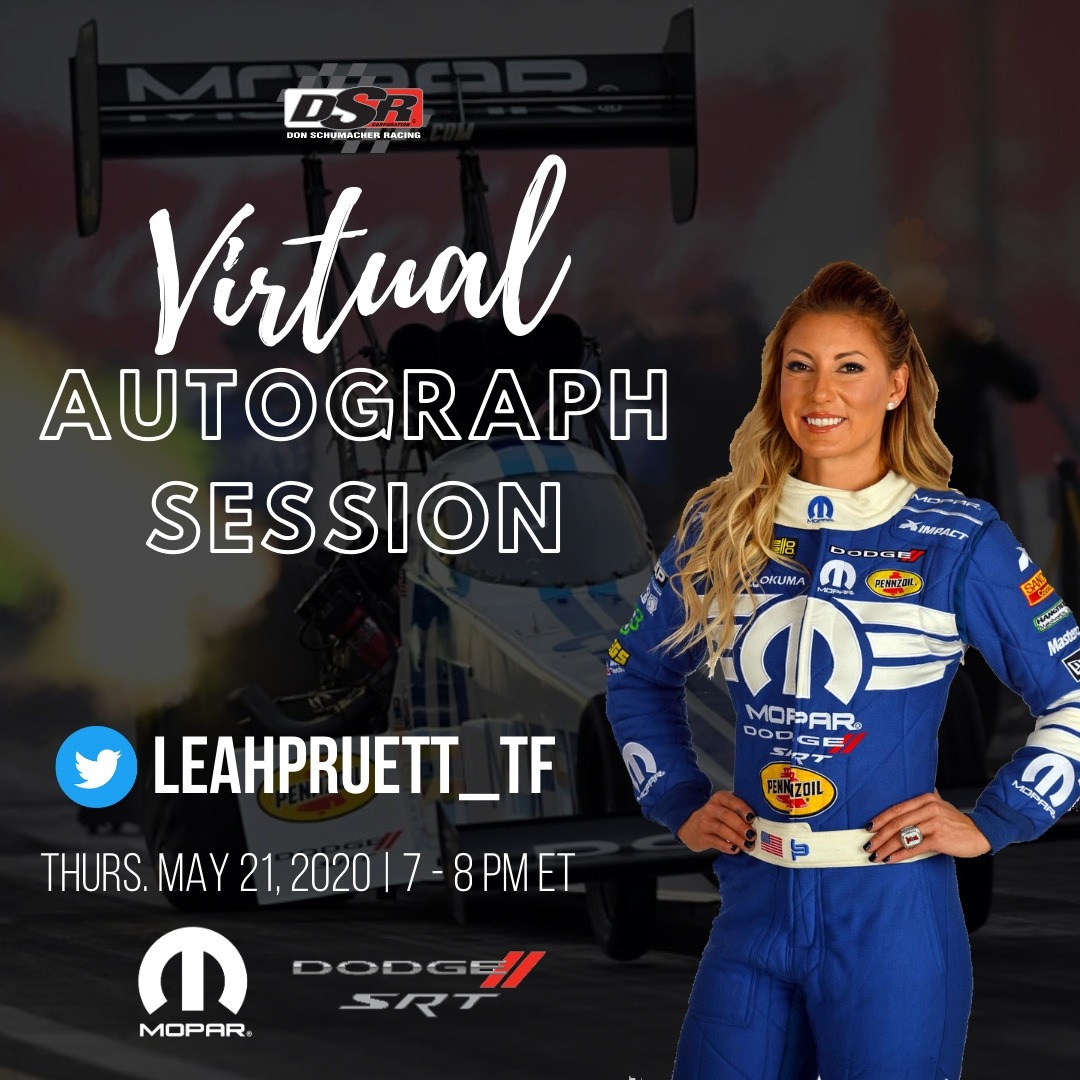 If fans have photos of themselves with Pruett from past races, they are also available to tweet those to her as well. Leah will download, sign them, and tweet them back. Fans are also encouraged to send in a photo of their Mopar or Dodge to have her sign as well.
As an Amazon Associate we earn from qualifying purchases. Commisions are earned off of Amazon purchases through these links.