Back in April, Chrysler announced a "Hybrid Special Appearance Package" for 2018 Pacifica Hybrid models, bringing a few cues from the sporty S appearance package available on the non Hybrid Pacifca over to the Hybrid model.
Now for 2019 Chrysler has announced that the S appearance package will be available on all Pacifica Hybrid models. "The factory custom look of the S Appearance model is really resonating with our Pacifica buyers, so much so that we are now making it available on the Pacifica Hybrid model, as well," said Steve Beahm, Head of Passenger Car Brands – Dodge, SRT, Chrysler and FIAT, FCA – North America. "With 84 miles per gallon equivalent (MPGe) in electric-only mode and 33 miles of all-electric range this package makes the industry's only hybrid minivan even more unique."
Compared to a regular Pacifica the S appearance package gets you: gloss black instead of chrome trim on the grille, window mouldings, headlamps, rear hatch trim and badges. A black roof rack and 18 inch wheels with a "black noise" finish round out the rest of the exterior differences. Interior wise the S appearance package models feature black elements such as the headliner, overhead console, centre console and a-pillar trim. Seats are black with light diesel gray accents and S logo, the steering wheel features light diesel gray stitching and piano black accents while the dash and door panels feature light diesel gray stitching and anodized ice cave bezels.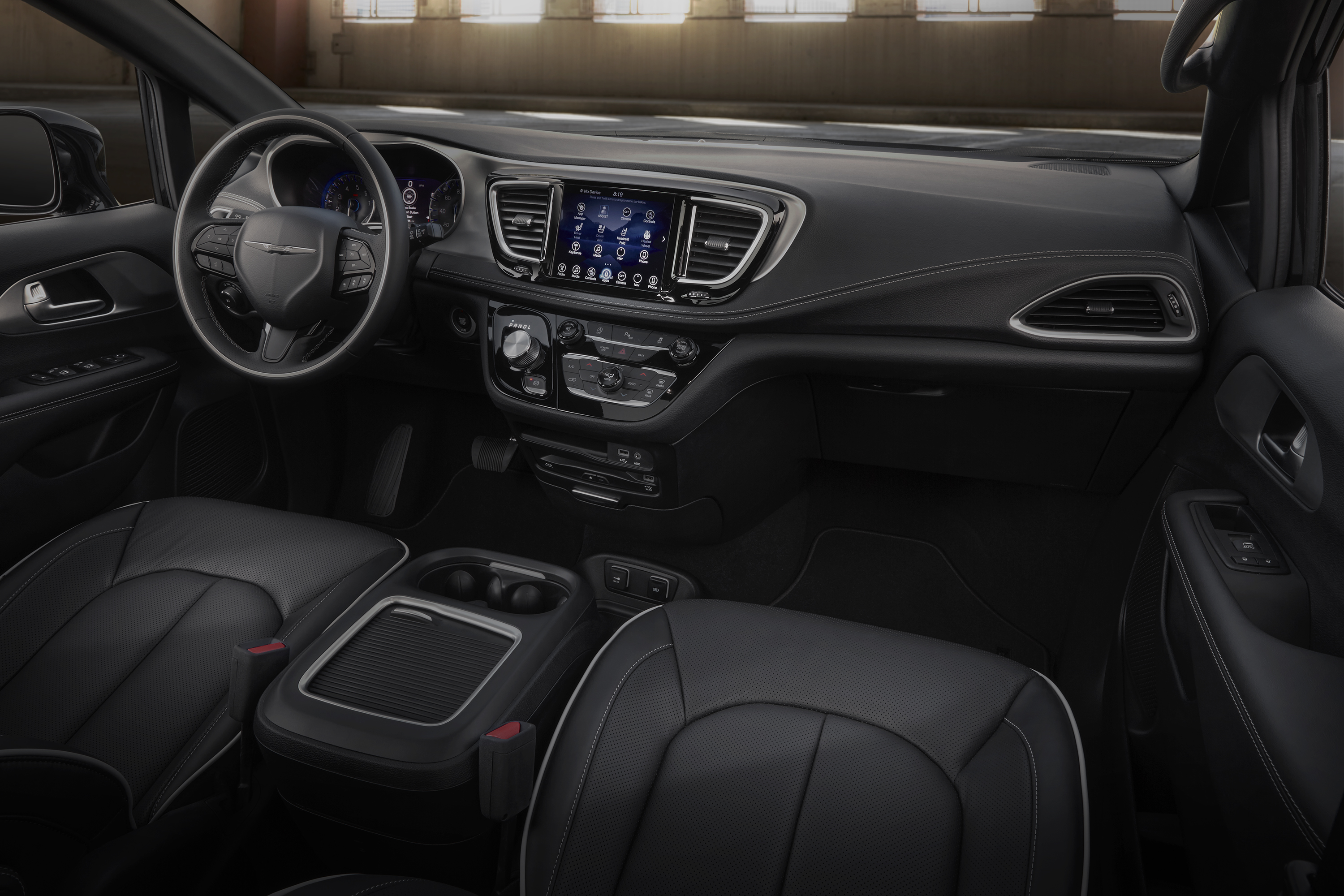 The 2019 Pacifica Hybrid with S appearance package will be available to order in July and will start showing up on dealer lots this fall. The MSRP for the S appearance package is $595 and will be available with all exterior colors.
Stay tuned to Moparinsiders for the latest FCA news, spy shots, inside information and reviews. Also make sure you check out our completely overhauled Forums section.