The Ford F-150 Lightning won't be the only full-sized electrified pickup coming to the market from a Detroit automaker. Stellantis has announced that the RAM brand will also be entering the electric pickup market by the 2024 model year. The move comes as the industry moves toward electrification, with more than a dozen new electric pickups joining the fold in the next two years.
For RAM, the Ram 1500 is the company's best-selling product and continues to fight General Motors' (GM) Chevrolet brand for the second spot in full-size truck sales in America.
So what does this mean for Ram customers? Well, the first thing is, the RAM brand isn't going totally to an all-electric powertrain lineup. Instead, we should still see some internal combustion engines (ICE) remain, like the HEMI V8. We might even see the introduction of a new turbocharged 3.0-liter inline-six, but expect it to come like the HEMI V8s with an electrified assist system, either eTorque mild-hybrid (mHEV) or plug-in hybrid (PHEV) capable.
But while RAM isn't offering specifics on its future powertrains, we know that the truck brand will add a Battery Electric Vehicle (BEV) to its lineup by 2024. That is right; RAM will offer a Ram 1500 with an all-electric powertrain option to compete against vehicles like the new Lightning, Tesla Cybertruck, Rivian R1T, GMC Hummer EV pickup, and the new Chevrolet Silverado EV.
The new truck will adopt the STLA Frame architecture. This architecture was designed and engineered to offer flexibility for ICE, mHEV, PHEV, and BEV configurations and various widths and lengths for multiple applications. Stellantis has designed three new Electric Drive Modules (EDMs) that combine the motor, transmission, and inverter for the BEV applications.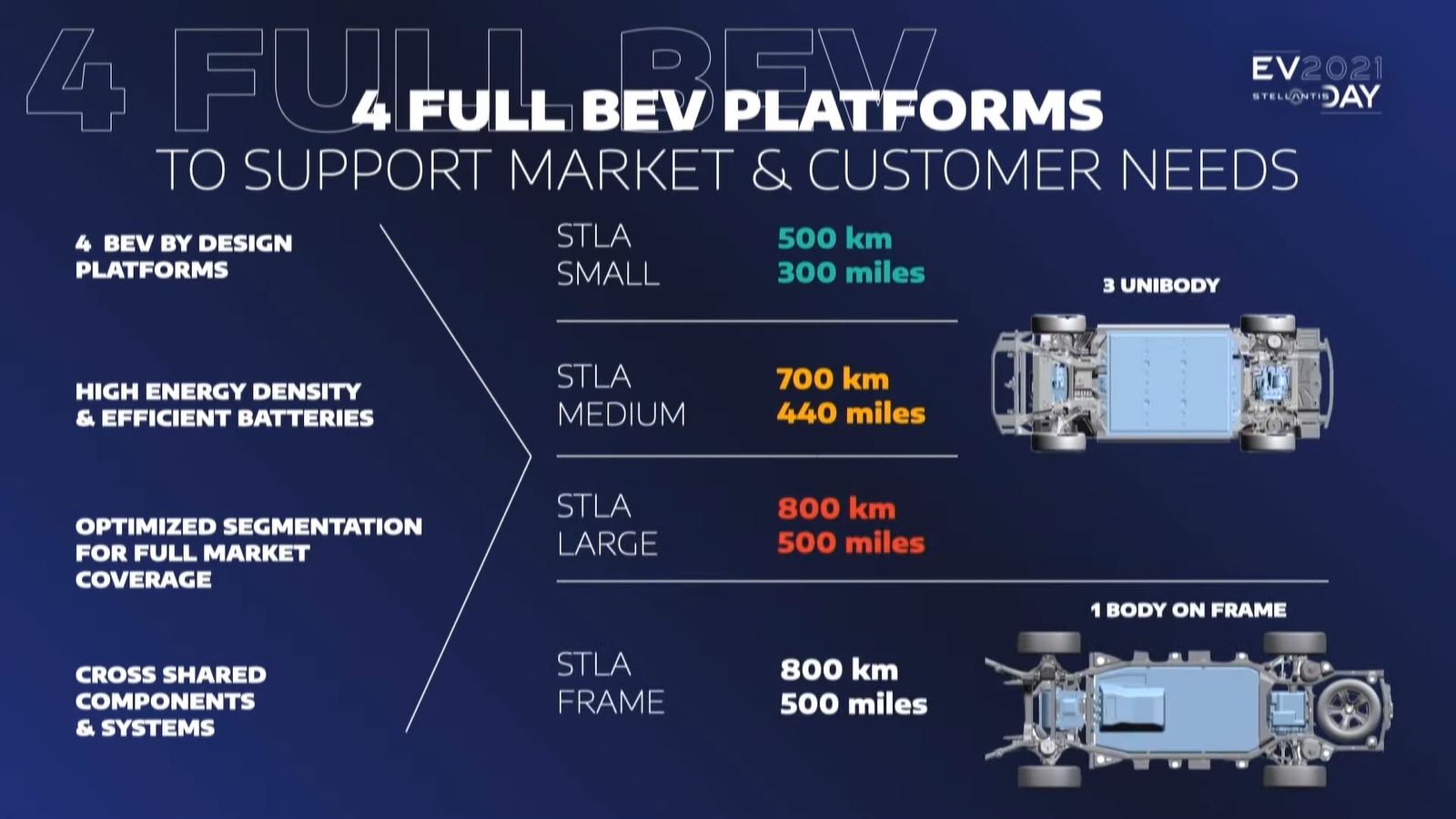 Because the Ram 1500 BEV will ride on the STLA Frame architecture, it will get the Stellantis EDM #3 module, capable of 330 kW of power output. Compared to the Ford F-150 Lightning, which has two separate EDMs putting out either 318 kW or 420 kW of power combined, the Ram 1500 BEV can easily have enough power output to surpass the Ford with a single EDM module.
While the new F-150 Lightning features two EDMs to provide four-wheel drive (4×4), Stellantis has said that the STLA Frame platform can handle up to three EDMs at one time. This means it could easily offer close to 1,000 kW of output, surpassing even GM's tri-eMotor eAWD GMC Hummer EV pickup, which GM estimates will have over 1,000 horsepower.
Stellantis has promised that the new Ram 1500 BEV will have a capability of up to 500 miles of range. This again easily surpasses competitors' claims, which have ranges more around the 300-mile mark. Stellantis has also said that its battery packs will feature fast charging capabilities (up to 150 kW) and have a class-leading fast charging capability of 20 miles per minute. That again seems to go to be true, as Ford states that the F-150 Lightning with the extended range battery can charge up to 54 miles in 10 minutes using a 150 kW DC Fast Charge.
We expect RAM to ditch the solid rear axle currently found under the Ram 1500 and switch over to the all-new Wagoneer's independent rear suspension (IRS) system to allow for a remounted EDM or EDMs. This should provide the Ram 1500 BEV with the best on-road ride yet from the half-ton. On the downside, you can expect to lose some towing capacity as a result of the IRS.
When it comes to styling, don't expect some completely radical. Although RAM showed us a futuristic-looking pickup in its overlay of the Ram 1500 BEV's powertrain and chassis shots, we shouldn't expect something drastically different than the current Ram 1500 once the truck starts production. The Ram 1500 will undergo a mid-cycle action (MCA) for 2023, with updated looks, technology, and a few other features. We expect that the 2024 Ram 1500 BEV will have a unique front fascia and rear-end styling. It would be a surprise if the Ram 1500 BEV doesn't feature a front trunk or "frunk" like most electric pickups have adopted.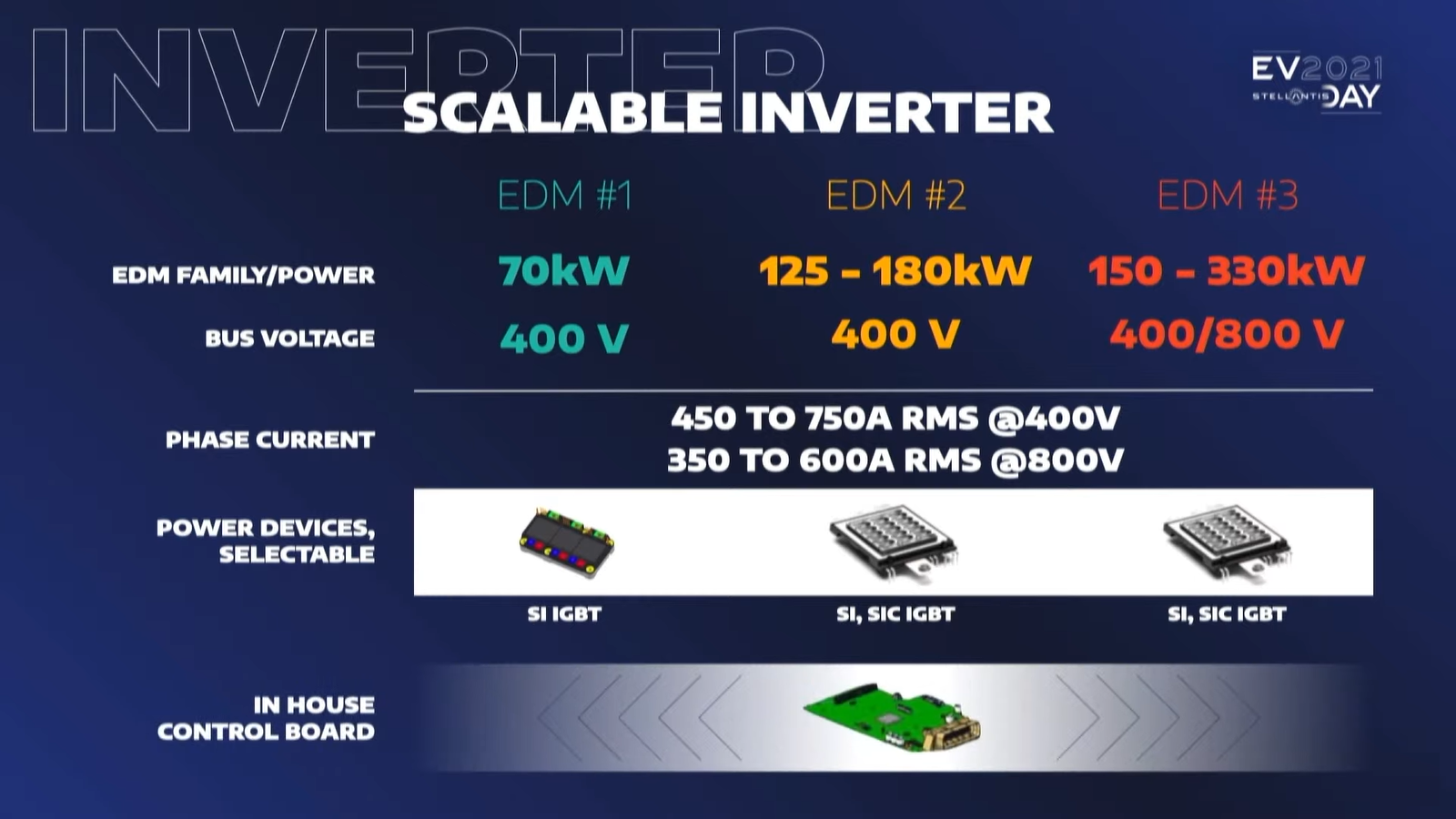 We can't wait to see how RAM's finished product will look. If RAM can deliver on Stellantis' promises of 330 kW EDMs, 500 miles of range, and a possible tri-motor configuration, the new 2024 Ram 1500 BEV should be the most capable and powerful electric pickup on the market.
Let us know what you think about the upcoming all-electric Ram 1500 in the comments below or on the 5thGenRams forums.