We have been so busy over the past several weeks, that we forgot to inform our gamer friends out there that Forza Horizon 5 (FH5) has uploaded another classic Mopar to its lineup in the past weeks. That car is the awesome 1968 Plymouth Barracuda Formula S.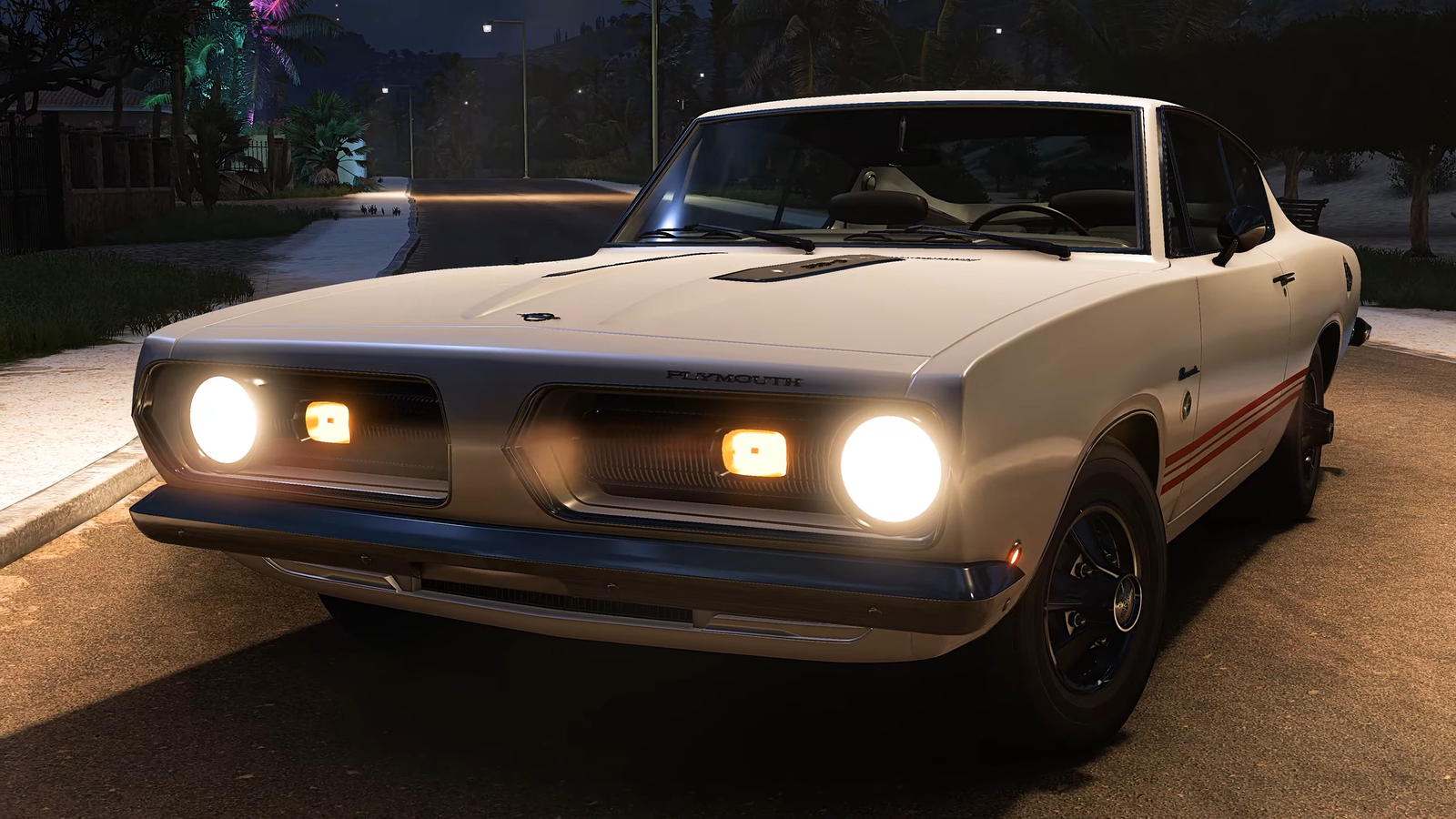 Starting in 1967, the second-generation Barracuda was redesigned with its own specific sheet metal to differentiate it from the Plymouth Valiant that it was based on. Riding on a 108-inch (2,743 mm) wheelbase, the A-Body was available in either a convertible, a slick-looking notchback hardtop coupe, or a fastback.
The second-generation Barracuda was the creation of Chrysler Designers John Herlitz and John Samsen. They designed the second-generation Barracuda to have "Coke-bottle" side body contours and sporty front and rear fascias. Their design also included wider wheel openings, curved side glass, and S-curved roof pillars on the hardtop model.
For the roofline on the fastback, the design was more streamlined and steeply racked. It featured a much smaller flush rear window, a big change from the first-generation's massive wraparound rear glass. The second-generation car also restrained the use of chrome trim.
The Formula S treatment was an optional performance package available on any Barracuda model (Convertible, Hardtop, and Fastback). It came in two different ways: the 340-S or the 383-S. The one portrayed in FH5 is the 383-S Fastback.
The 383-S featured the 6.3-liter (383 cubic inch) Big Block Super Commando V8 under the hood. It was re-engineered in 1968 with new cylinder heads, a new 4-bbl carb, and a new intake manifold. The 383 delivered 300 horsepower (224 kW) and 400 lb.-ft. (542 N·m) of torque sending power to the rear wheels via a 4-speed manual transmission.
The Formula S package also gave the Barracuda a set of 14-inch Red Streak Super Wide Oval tires, heavy-duty suspension, a stabilizer bar, and Firm-Ride shocks. Each Formula S was given unique hood louvers and a shiny medallion on the quarter panel.
For those who really wanted to go all out with their Formula S, you could upgrade to disc brakes, a tachometer, performance Rallye gauge cluster, Red plastic wheel liners, and even a set of Sport stripes.
But what makes this car special in FH5, is its exclusivity. It could be awarded as an item on the Forzathon Shop or as a Festival Playlist reward. But we noticed a number of them up for auction, in the Auction House. Most of those were going over 15 million credits.