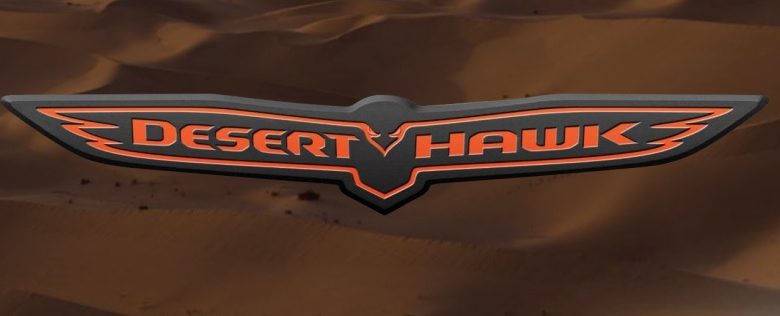 A few months ago at the Easter Jeep Safari in Moab, Utah, Jeep showed off a custom Wrangler called the Sandstorm. Inspired by Baja desert racers, the Jeep Sandstorm concept is all about blitzing long, sandy straightaways while still being capable of handling the daily driving duties. To accomplish this, the Sandstorm featured off-road hardware that would handle both with ease, as well as an extreme-duty suspension system.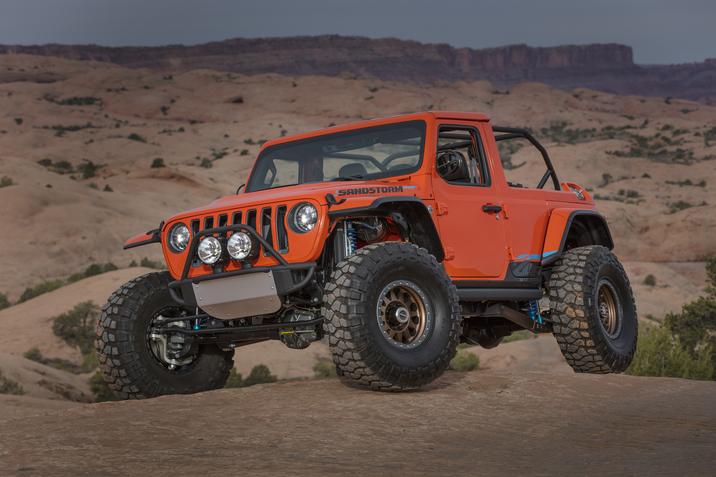 It was a departure from the rock crawling vehicles Jeep is known for. Going back to last week, Jeep shocked the automotive world by showing off another marque to go along with the "Trailhawk" and "Trackhawk" trim names. This one is a name that has been used in the past but will define not just one vehicle, but several future Jeeps. That name is "Deserthawk".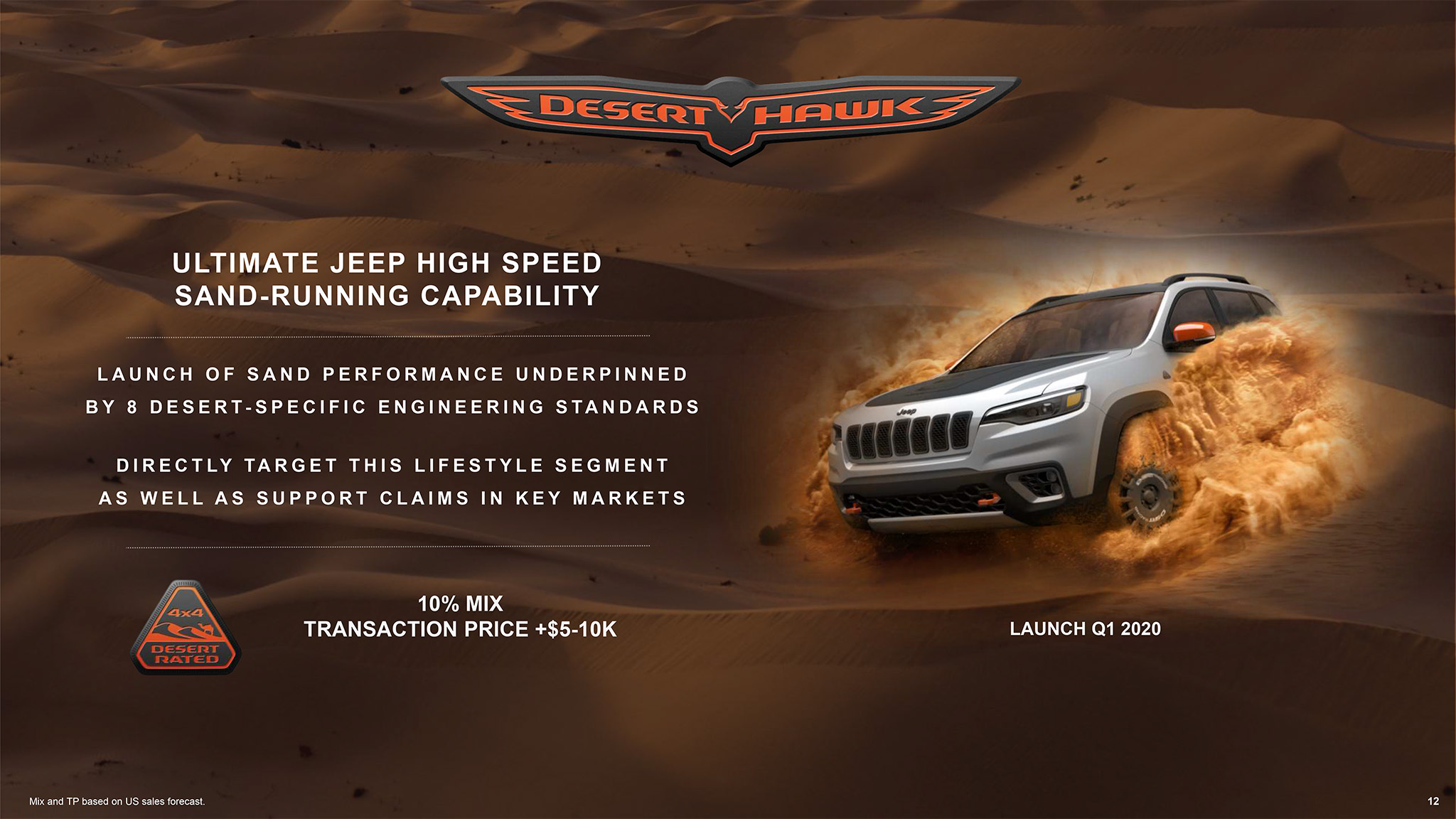 As recently as 2017 Jeep ran a limited edition of the Renegade called the Deserthawk. It was basically a Renegade Trailhawk with special graphics, blacked out wheels and special colored interior accents.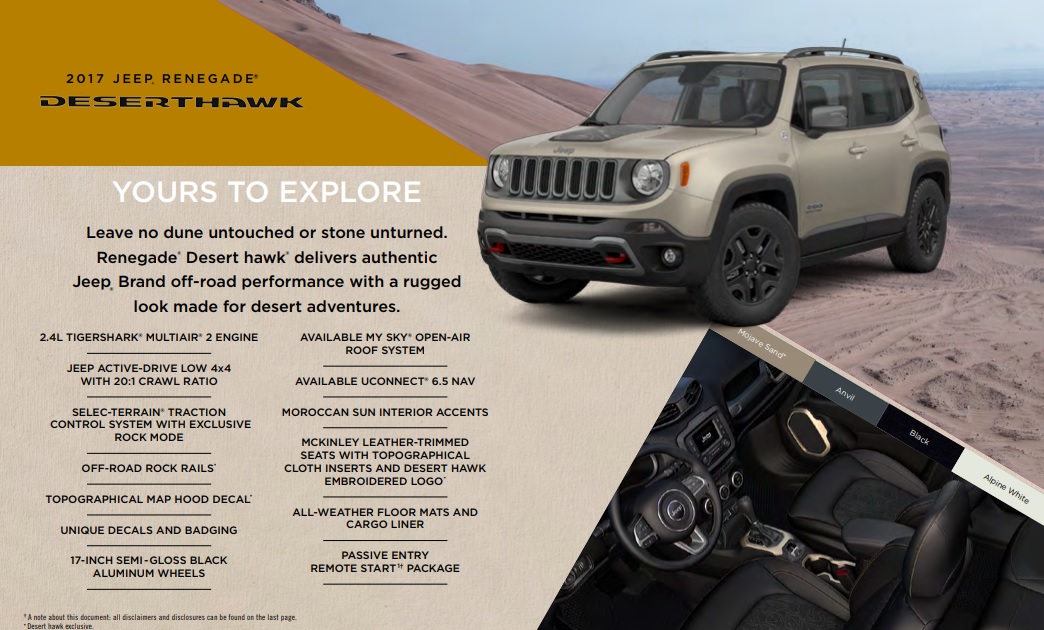 This time around the Deserthawk nameplate will be on any Jeep that is "Desert Rated". What is Desert Rated? We don't know. All FCA released was that all Deserthawk models will be rated based on 8 desert-specific engineering. Jeep says the nameplate will directly target this lifestyle segment as well as support claims in key markets. So basically a very vague description of the nameplate thus far.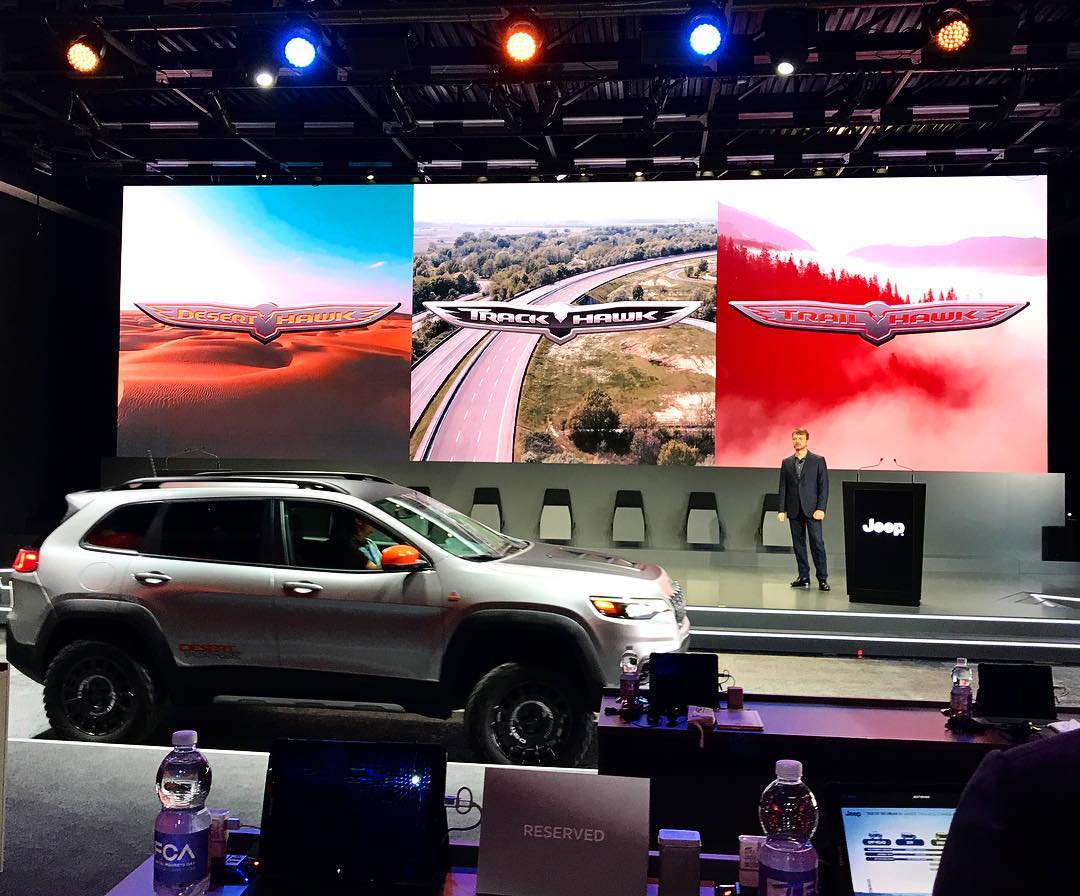 FCA also rolled the first vehicle to carry the name onto stage at their Capital Markets Day meeting. It was a Cherokee Deserthawk that will be launched in the first quarter of 2020. The vehicle wore a unique front and rear fascias, special wheels designed for running in deep sand, oversized tires, and the official Deserthawk orange color tow hooks and mirror caps.
Vehicles that carry the Deserthawk name will carry a triangle shaped "Desert Rated" badge on their fenders, compared to the circle shaped Trail Rated badges of the Trailhawk models.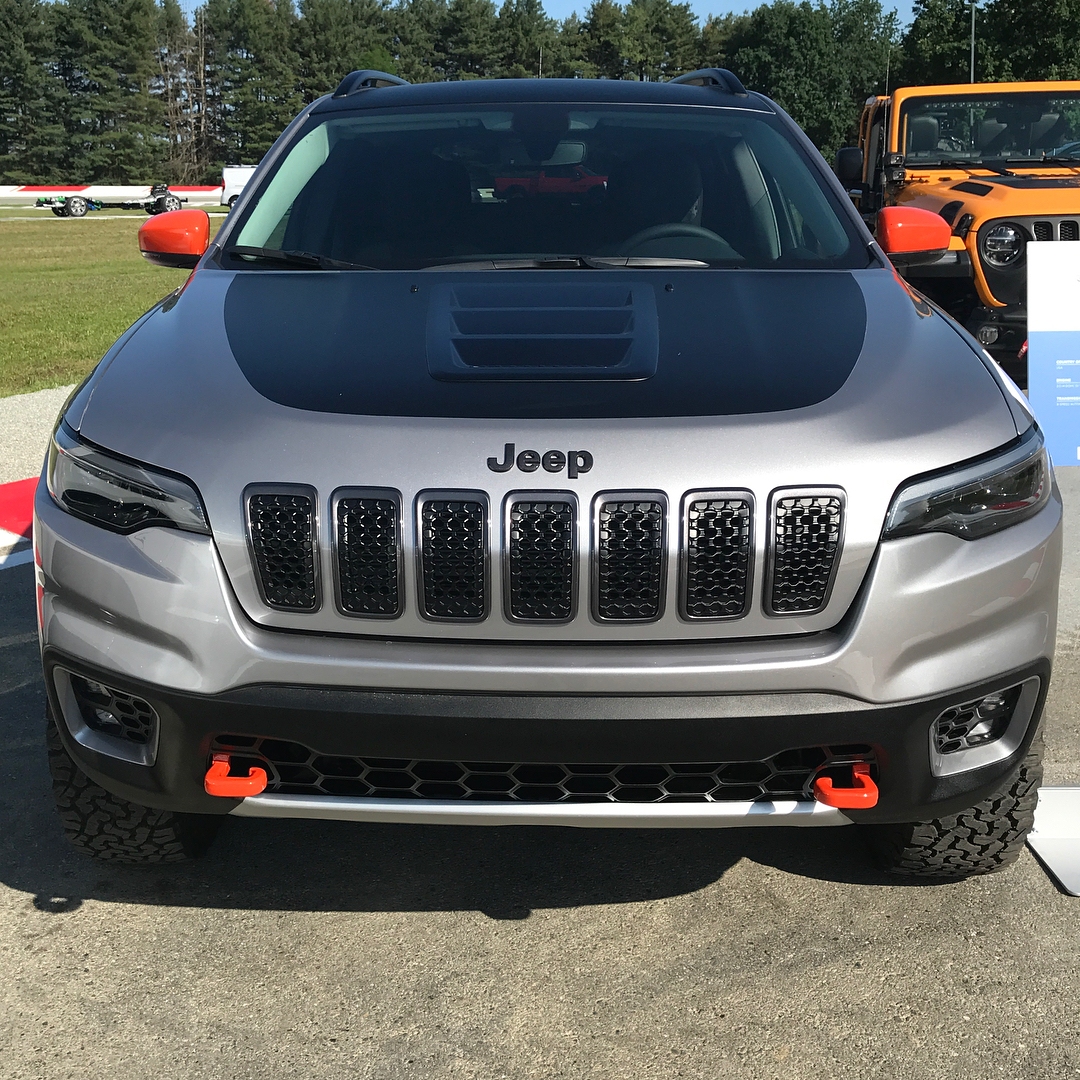 Thanks to an Instagram post by FCA Head of Global Design, Ralph Gilles, we get to see a very detailed look of the front end of the 2020 Jeep Cherokee Deserthawk. The lower fascia has massive openings for cooling, while carrying bright orange tow hooks and still is equipped with fog lights. The hood has a huge extractor vent in the middle of it as well, surrounded by a black hood graphic.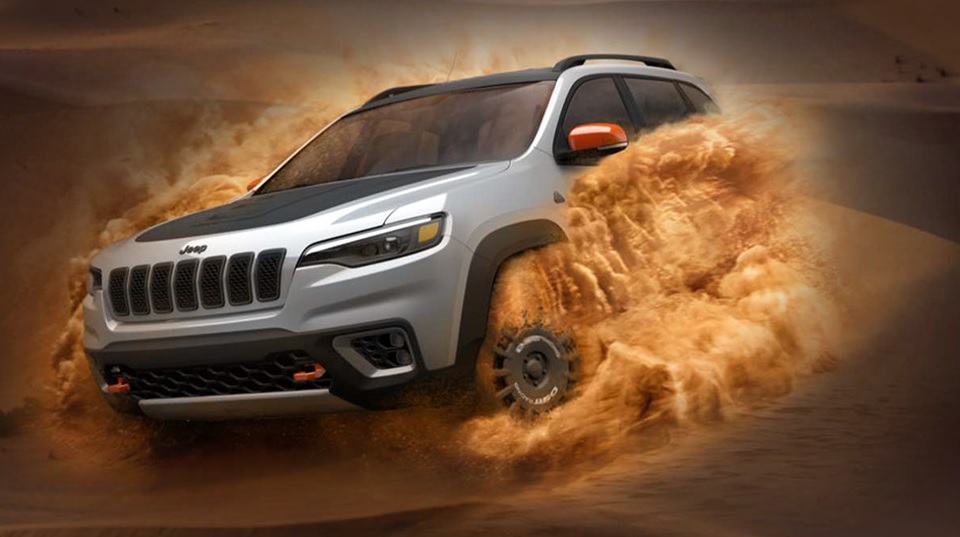 Jeep expects that 10% of the vehicles it sells will be Deserthawk models. They hope that depending on the models that nameplate is used on, it will be an additional $5,000US to $10,000US premium for the vehicles.