Jeep® Brazil To Introduce New Entry-Level Model For 2024 Renegade​
New Budget-Friendly Model Is Set To Debut...​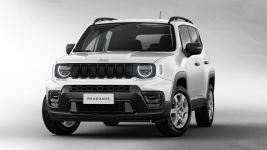 The
Jeep® Renegade
faces increased competition in Brazil, prompting the launch of a new entry-level model to take on rivals such as the Chevrolet Tracker 1.0 and Volkswagen T-Cross Sense 200 TSI.
In response, the Renegade underwent an update in 2022 for Latin America (LATAM), and the 2024 lineup will now include a new model, the 1.3 Turbo. With an MSRP of R$ 139,000 (approximately $27,607.30 USD), the 1.3 Turbo will be priced below the current entry-level Sport model.
moparinsiders.com