''The return of the Jeep Wagoneer, which first debuted in 1962 and ceased production in 1991, will allow Jeep to re-enter a segment expected to grow more than 50% in the next three years to nearly 450,000 vehicles, according to LMC Automotive. The average transaction price for large SUVs has risen 16% since 2015 to $68,405, and 17% for large luxury SUVs to $98,949 this year, according to researcher Edmunds.''

''The new offerings from Stellantis could further erode GM's dominance of the large SUV market, which slipped to 53% in 2021 from 62% in 2016. Meanwhile, Ford Motor Co. grew its share to 20% from 13% in the same period, thanks to the Ford Expedition and popular Lincoln Navigator,

according to Edmunds.''

The twin Wagoneers are more than just a new model launch for Jeep. They're an ambitious step for a rugged brand known for

muddy off-roading

into the rarefied air of luxury vehicles.

The Wagoneer starts at $57,995 and the Grand Wagoneer starts at $86,995. Extravagant amenities account for the eye-popping $30,000 price difference: Palermo quilted leather-trimmed seats, passenger and rear-seat screens, Amazon Fire TV, and McIntosh speakers. The trucks will also offer "hands-free" driving assist features, though executives declined to give specifics.

The models signal an evolution "into something totally new, like a brand within a brand," Meunier said in a virtual press conference last week. "This product is meant to build memories," he said. "It's meant to be, at one point of time, full of mud."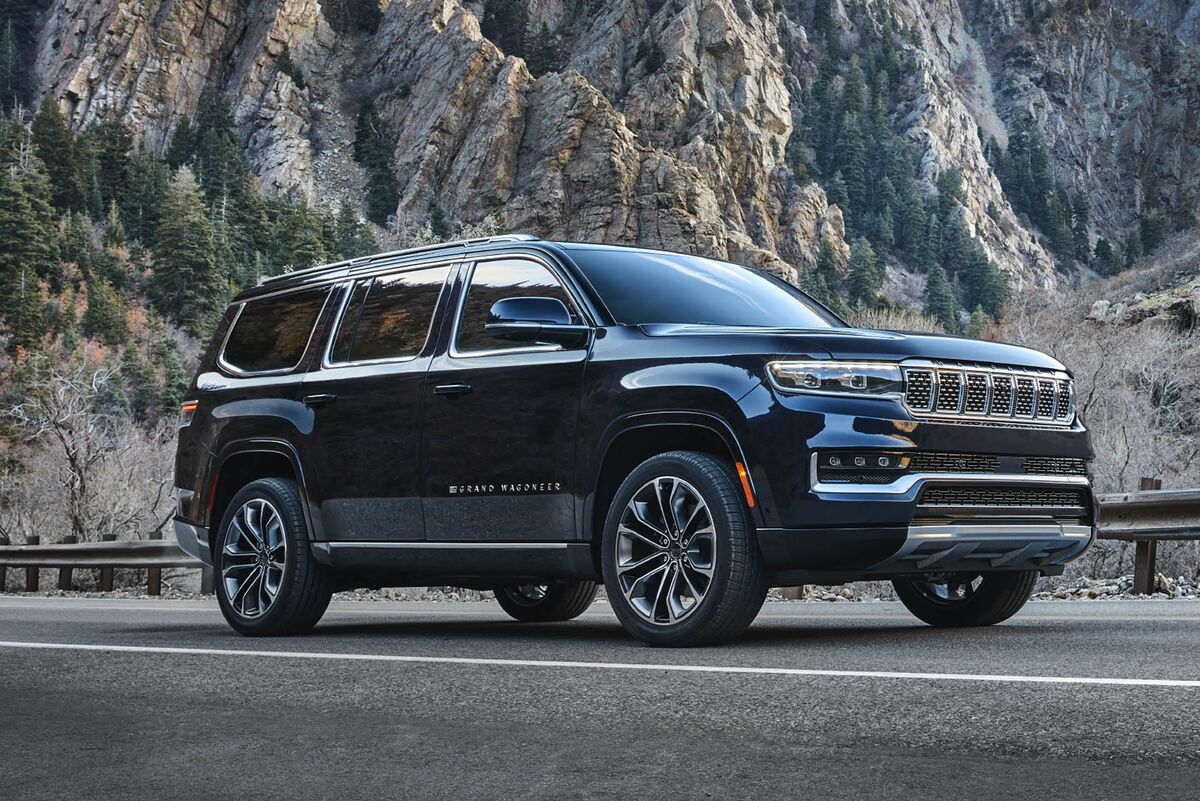 The Jeep brand, a pioneer of the modern sport-utility vehicle, has long missed out on one of its most lucrative segments. Not anymore.

www.bloomberg.com
Last edited: