Fiat 500X To Be Discontinued In North America After Current Vehicle's Lifecycle Is Complete!​
Replacement Will Continue On In Europe...​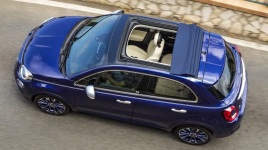 Last week, FIAT CEO and Stellantis Global CMO, Olivier Francois officially announced plans to launch the third-generation
Fiat 500e battery-electric vehicle (BEV)
in North America at the 2022 LA Auto Show. Although the 500e has last been on sale in Europe for the past couple of years, the U.S. and Canada won't receive the car until 2024.
On Monday, MotorTrend published an interview it had with Francois during the LA Auto Show. The article states that FIAT will drop the 500X from the North American market at the end of the current vehicle's lifecycle. Francois confirmed the notion by simply stating, "When it dies, it dies. We...
moparinsiders.com