Joined

May 7, 2018
Messages

1,046
Reaction score

518
Just got back from the first official road trip in my Cherokee. It was an annual trip that myself and a few buddies do, to get some of our favorite beers in the USA.
Almost 2,300km in 4 days of driving. The inventor of ACC needs a statutory holiday in their honour!
Trip path: Toronto, Ontario -> Charlton, Massachusetts -> Burlington, Vermont (and area) -> Montreal, Quebec -> back home Toronto, Ontario
Thursday, we went straight to our first brewery:
Tree House Brewing Company in Charlton, Massachusetts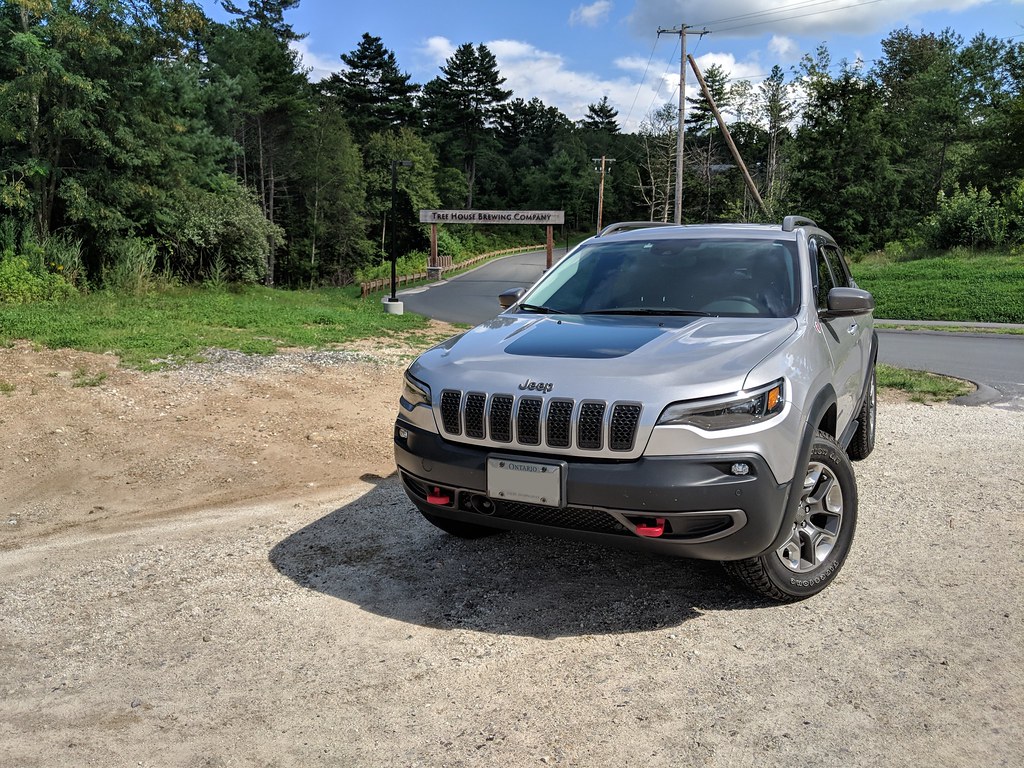 We then drove to a friend's place in Vermont. On Friday, we went to our next stop:
Foam Brewers in Burlington, Vermont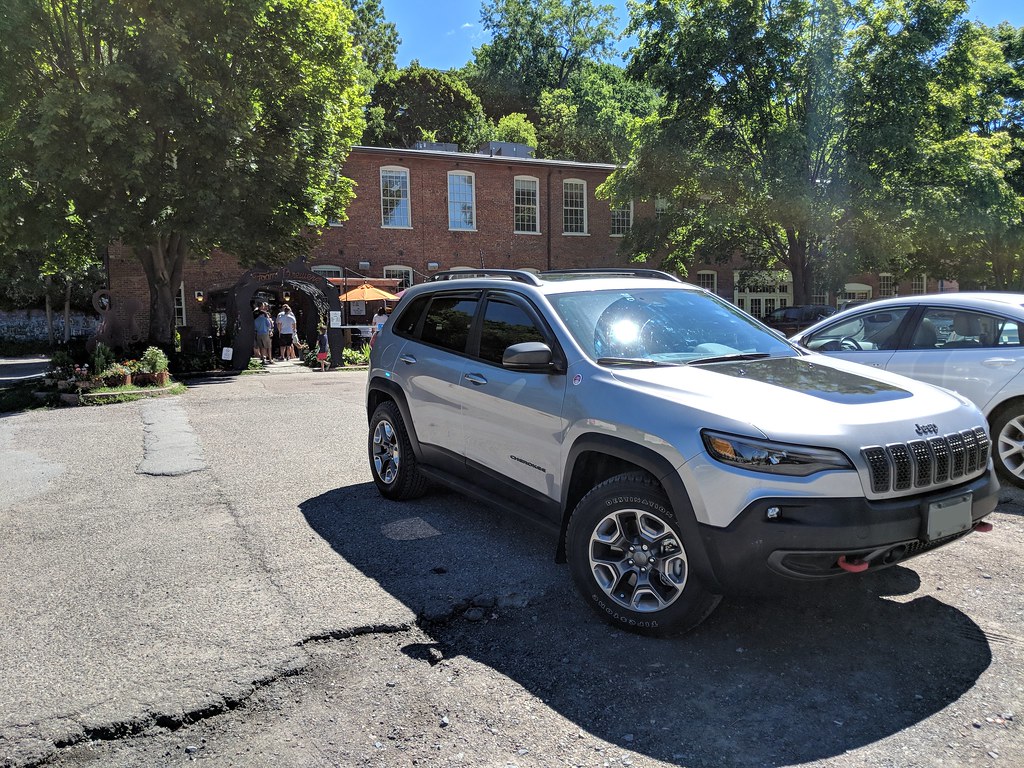 Then we drove up to
Hill Farmstead in Greensboro Bend, Vermont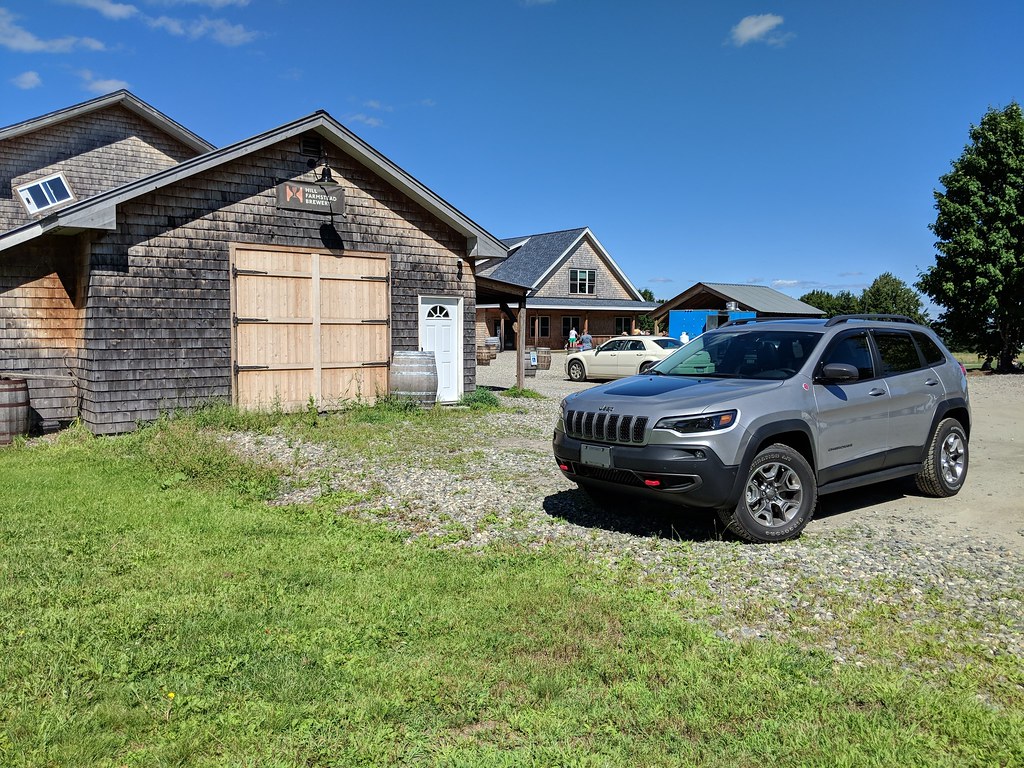 After HF, we went to
The Alchemist, in Stowe, Vermont
: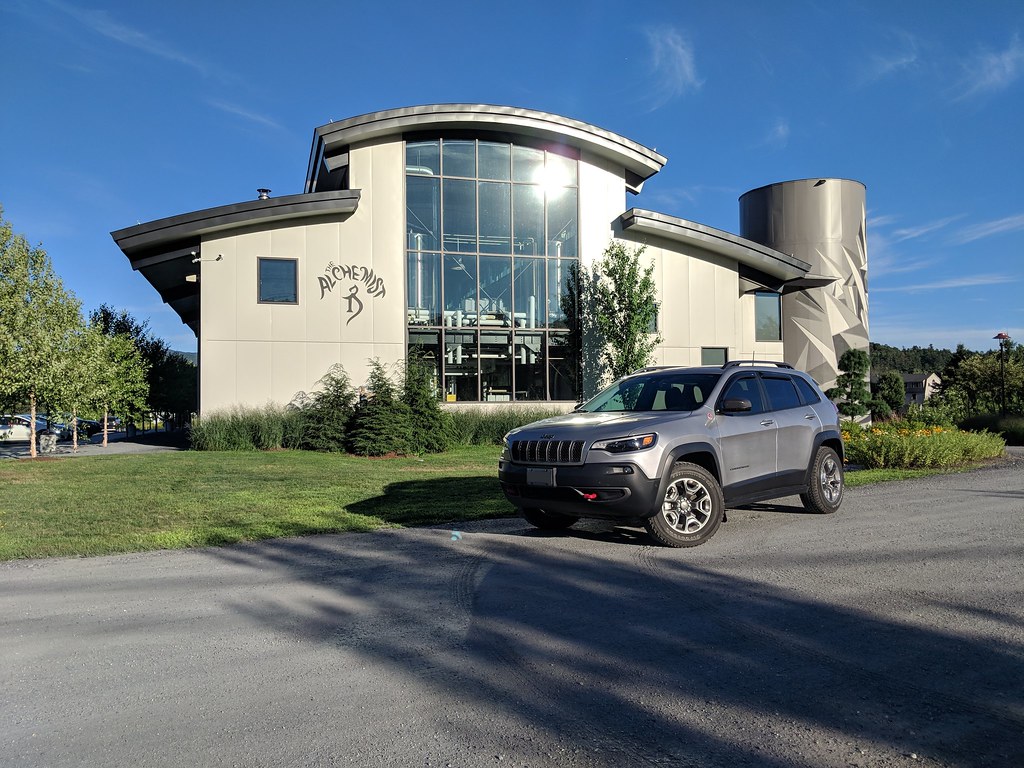 After a quick stop there, we went to meet up with more friends at
von Trapp Brewery & Bierhall
, where I made my own parking spot and had some excellent chicken schnitzel:



Saturday morning, we left to go to
Montreal, Quebec
. Our Airbnb had off-street parking which I was happy about (albeit in a sketchy alley)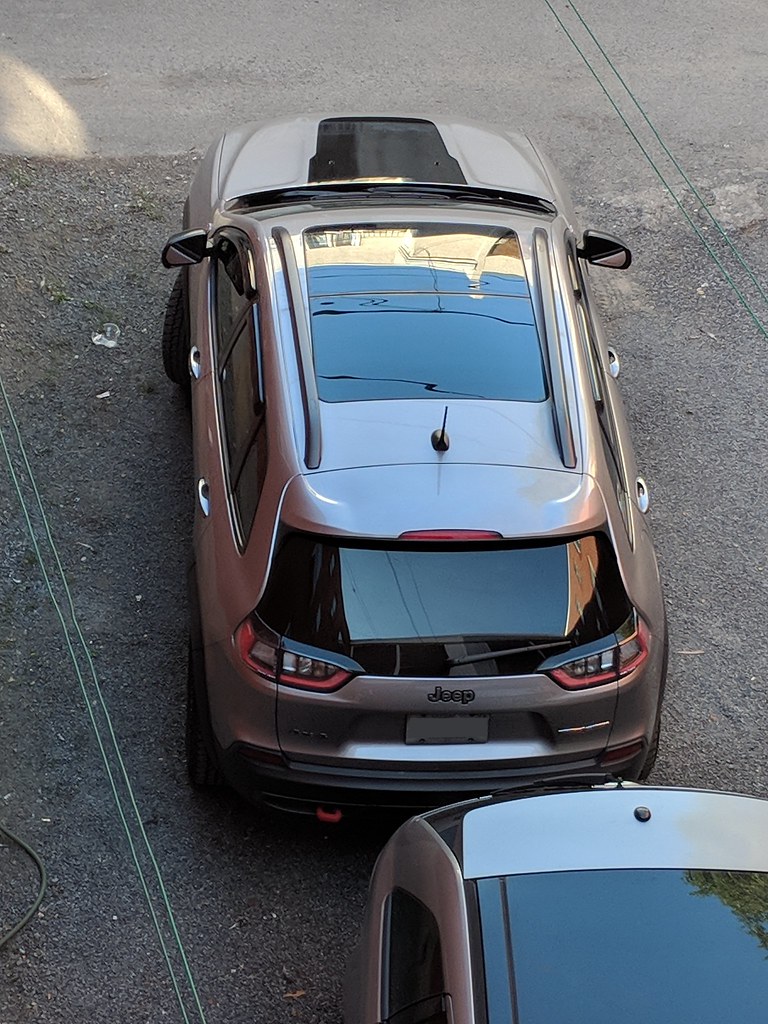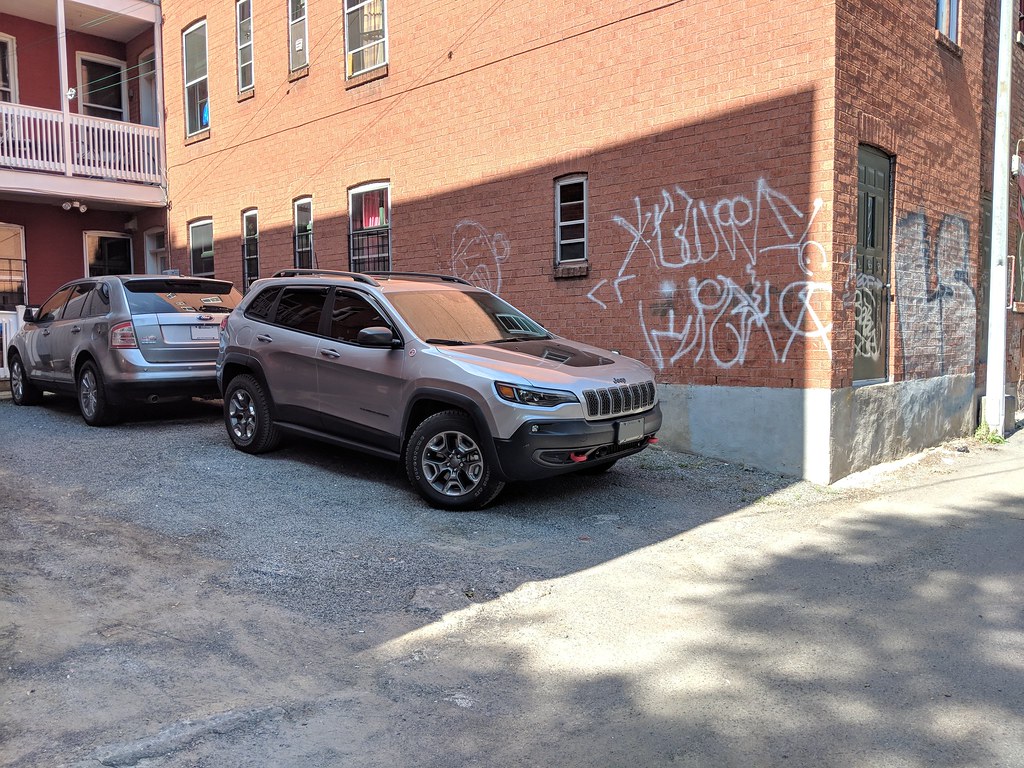 Sunday morning we packed up, and drove back from Montreal to Toronto. Of course, we sat in traffic from Oshawa to about Mississauga, which made me really happy to have ACC.
Here's my bug collection: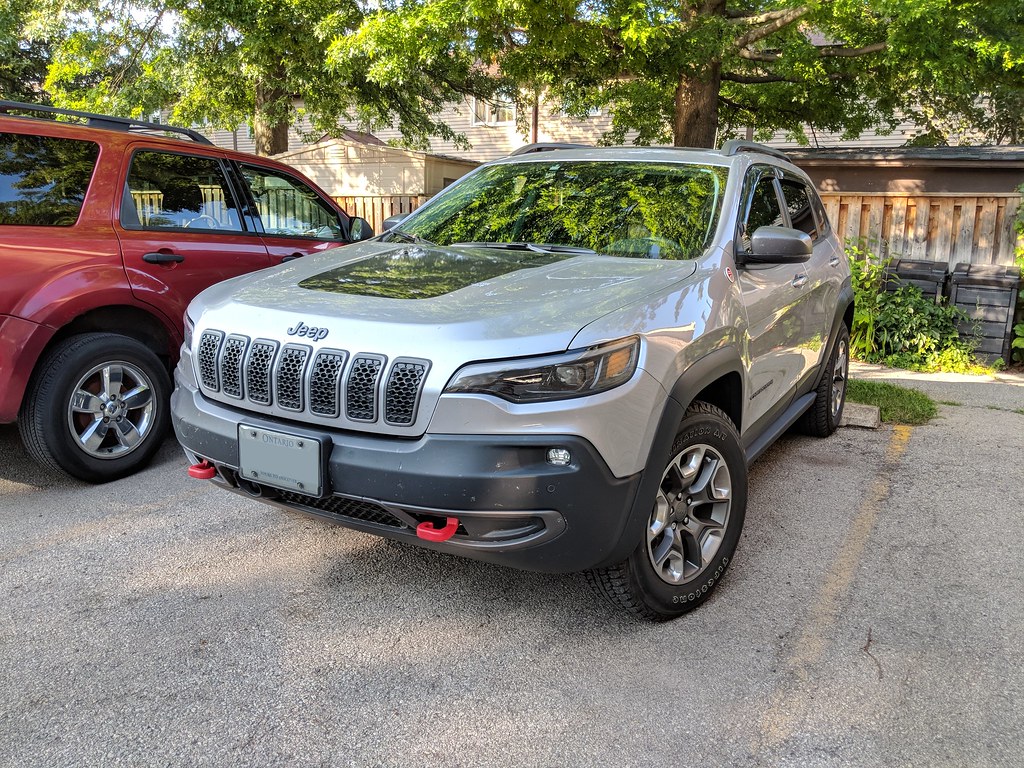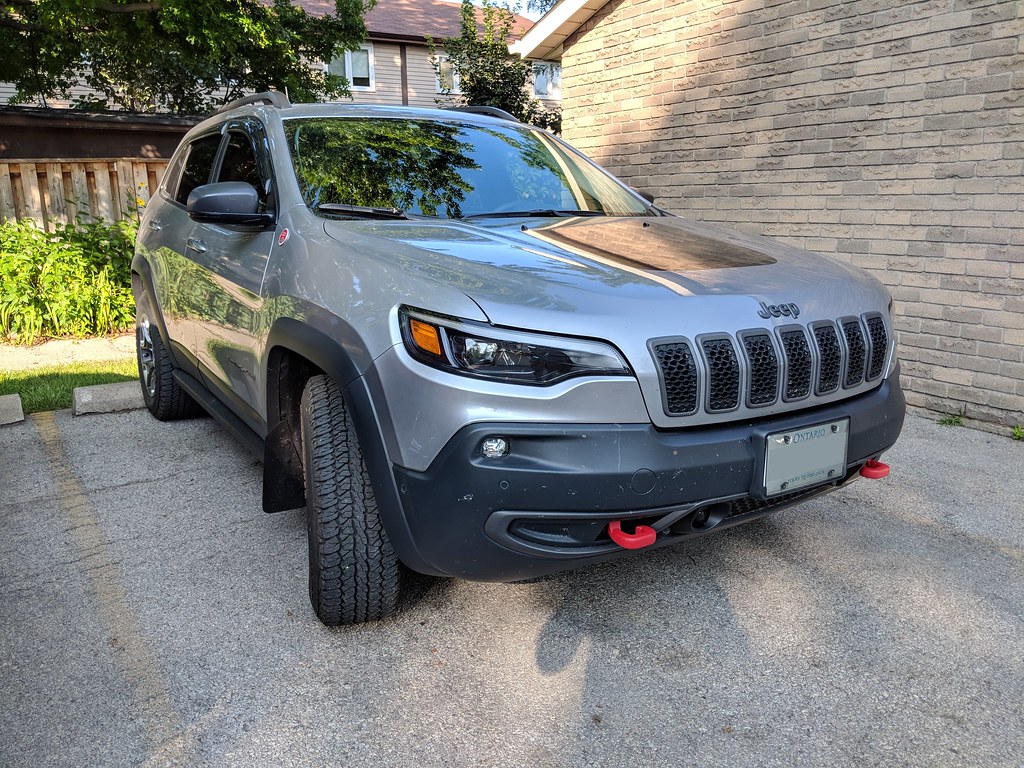 I spent yesterday getting it all cleaned up again, and looking new. Husky Liners performed flawlessly, and even caught a large coffee that accidentally got tipped over in the back seat floor area, and the cargo liner caught melted ice water from a cooler that didn't have the drain hole closed properly (oops)
The XPEL + coating on the front end made the bugs come off with zero effort on my part!
Those puddle lights also made the post-roadtrip wash easier: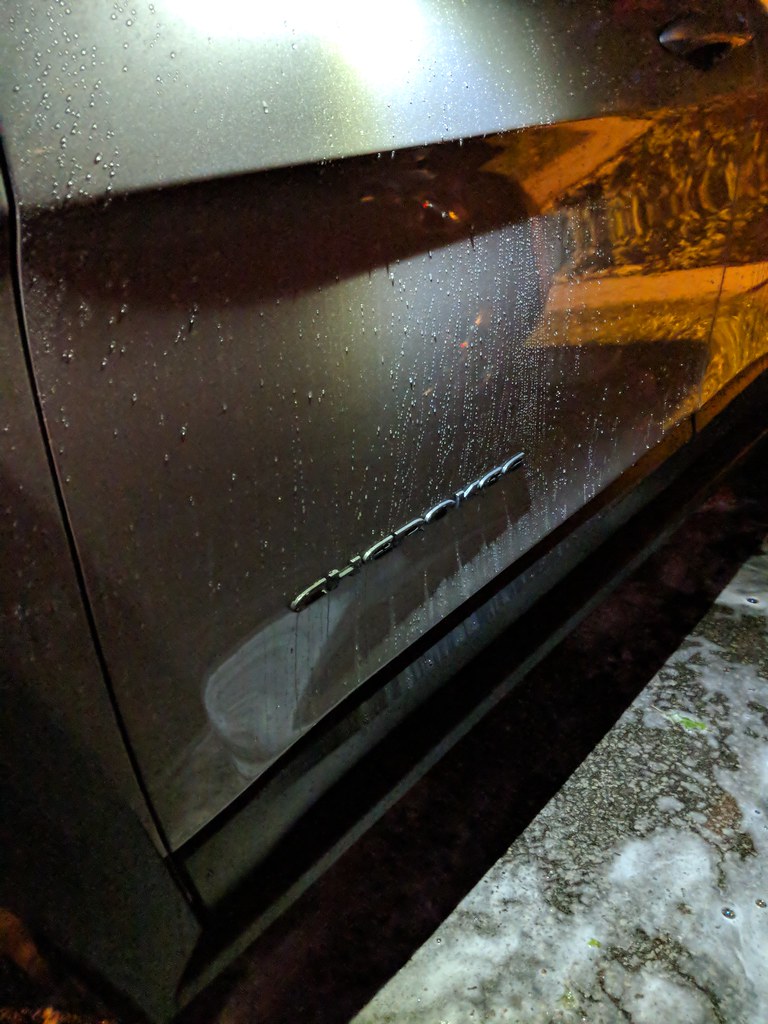 Here's how the MPGs worked out:
(for all you 2.0T guys)
I had a decent amount of weight on board: 4 guys + 2/3rds of the cargo area full. A/C + ACC, and moving with the flow of traffic in the fast lane. I can't say I was really trying for MPGs, especially considering the luggage and terrain we would travel through.
The first tank wasn't a truly full tank either unfortunately, but I still managed my best overall MPGs ever:

(Which actually ended up hand-calculating out to 9.3l/100km or 25.3 MPG)
Subsequent tanks weren't as good, especially once we got into the Vermont mountains, where I ended up leaving it Sport mode for those, as I felt it was shifting too much otherwise. Coming back from Montreal I was getting better MPGs again, but then sitting in traffic for an hour or more brought it back down again.