VIDEO: 2022 Ram 1500 Lone Star Back Country 4×4:​
The Rebel Alternative...​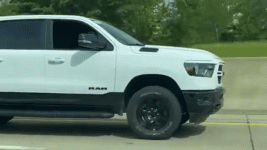 Over the past few weeks, we have been talking in detail about the new additions to the 2022 Ram 1500 model. One of those models originally thought to be the predecessor to the popular Outdoorsman model which ran from 2011 to 2018, the Outdoorsman was designed for hunters, fishermen, campers, and boaters. The package featured trailer-towing upgrades, off-road-oriented tires, and a rugged exterior appearance without breaking customer's bank accounts.
Over the past few weeks, we have been talking in detail about the new additions to the 2022 Ram 1500 model. One of those models originally thought to be the predecessor to the popular Outdoorsman model which ran from 2011 to 2018, the Outdoorsman was designed for hunters, fishermen, campers, and...

moparinsiders.com
Last edited by a moderator: