As Mopar Insiders sources correctly predicted, the 2019 Geneva Auto Show was a big one for FCA, focusing on electrification. The company pulled the wraps off of two production-ready PHEV vehicles, the Jeep Compass and Renegade. They also showed off a preview of an upcoming compact Alfa Romeo CUV, called the Tonale, based on a highly modified version of the ubiquitous Small-Wide architecture that underpins the Compass, Renegade, and 500X, among other vehicles. The Tonale concept was also electrified, though the company didn't reveal details of the powertrain that may come to the production model. Finally, the Fiat Centoventi concept is not as production-ready as the Tonale, but nonetheless signals an electric future for the Fiat brand, possibly previewing a future Panda, though in typical concept fashion there are many exaggerated design features.
Out of these four vehicles, which one excites you the most and why?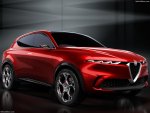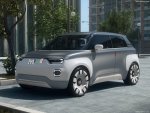 We look forward to reading your opinions!