Official Pilot
Staff member
I see to much Lexus design elements. But sideline is excellent as was on previous 3 Series (F30).
At the beginning all be made in Germany. And later for some markets including NAFTA they will be made in Mexico. And of course in China for Chinese market.
AFAIK there will be no manual option on gasoline engine. Just for 4 cylinder diesels.
Gasoline engines offered at the start of sales:
320i has 184 HP at 5000-6500 rpm and 300 Nm (221 lb ft) of torque at 1350-4000 rpm, 0-100 km/h in 7.2 seconds
330i has 258 HP at 5000-6500 rpm and 400 Nm (295 lb ft) of torque at 1550-4400 rpm, 0-100 km/h in 5.8 seconds
At the later date they will offer M340i xDrive with 3 liter 6 cylinder engine. It will have 374 HP with 500 Nm of torque. They promise a 0-100 km/h time of just 4.4 seconds.
Also a PHEV 330e will be offered.
Although BMW gasoline engines have a TwinPowerTurbo moniker they are not twin turbo. All of them including a 6 cylinder have a single twin-scroll turbo.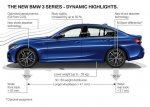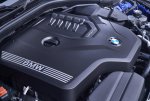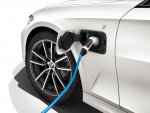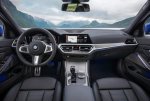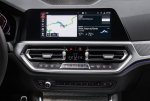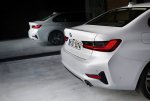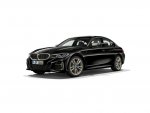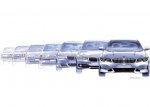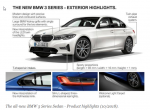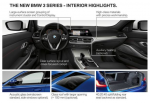 Last edited: