Mainstreet Memories Event Shows Us Some Great Mopars From Around The Detroit Area!​
Event Brought Out Over 950 Vehicles...​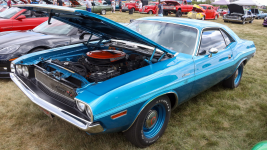 It's summertime in North America, so that means it's car season. Especially if you live around the Metro Detroit area. It seems every weekend, there is some kind of
car event to attract every type of car enthusiast
. This past weekend, we attended the Mainstreet Memories event in Port Huron, Michigan.
Hosted at the southern tip of Lake Huron about 65 miles northeast of Detroit, the event was held along the beautiful St. Clair River. The Mainstreet Memories event has become one of the better car events of the season in the Metro Detroit area. It brought all different types of vehicles from...
moparinsiders.com