Joined

Sep 21, 2021
Messages

8
Reaction score

11
Just joined recently, wanted to introduce myself and show off my current rides. Since I was a kid, I've been surrounded by Mopars. My parents purchased a 1977 Dodge Aspen wagon when I was a baby, and it was in the family until 2011 and finally retired with 360K miles on it. My dad had a 1966 Monaco 500 for several years. My parents purchased a 1998 Ram 1500 that is still going strong as my mom's daily driver. My dad had a 2012 Challenger SRT392 that was just recently totalled and replaced with a 2022 Challenger Scat Pack. I drove the Aspen wagon all through college, and for the last 4 years it was a project of mine. My husband had a 98 Neon for several years, what a fun little car that was. We also had a 2016 Ram EcoDiesel that ended up being a lemon.
I also just put in a reservation for a 2023 Chrysler 300C, i'm excited to add that one to the fleet.
2006 Magnum SRT8
My current daily driver is a 06 Magnum SRT8. I bought it about 8 years ago with 99K miles on it, and it is now over 225k miles on it. When I bought it, it was stock. Mechanically I've only added a Borla exhaust on it. But it has gone through several iterations on how it looks. A few different stripe combinations, a full retro 70s mopar inspired vinyl wrap, and now it has a Chrysler 300 SRT8 front end on it along with later all black 300C SRT8 door panels inside.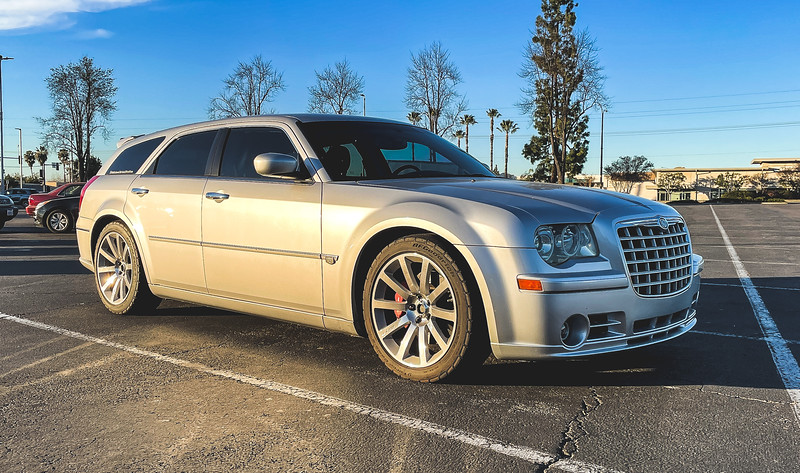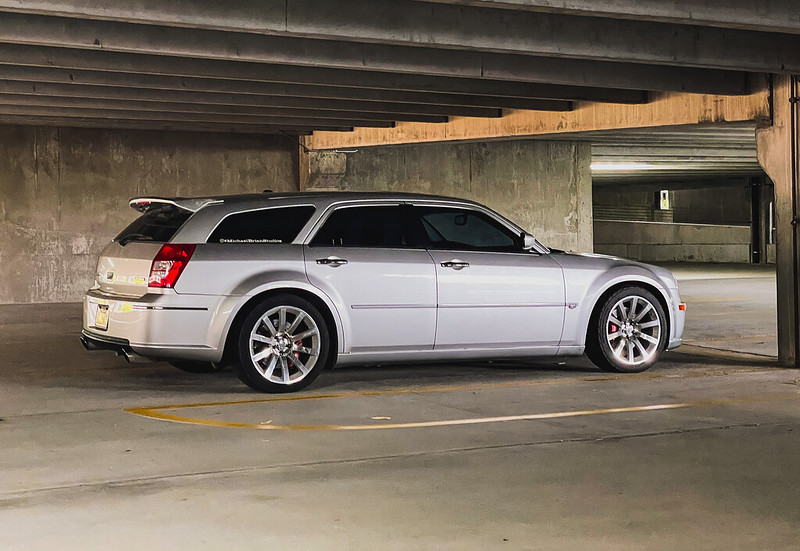 Past looks: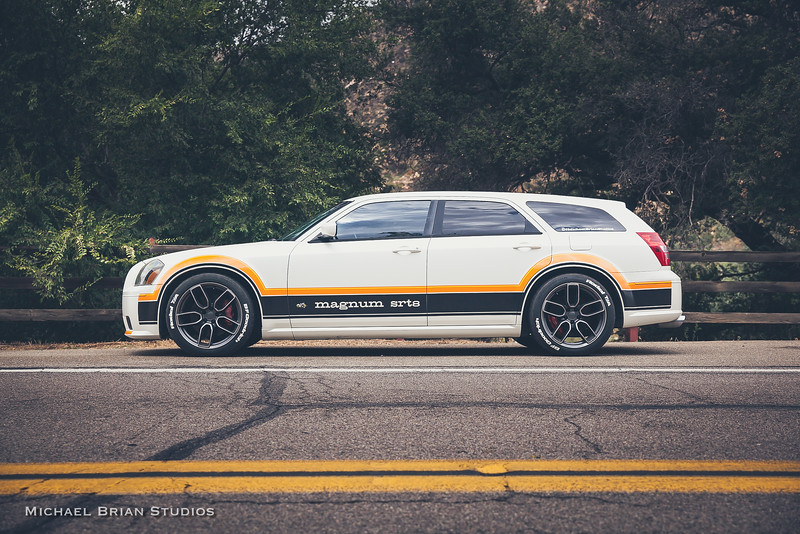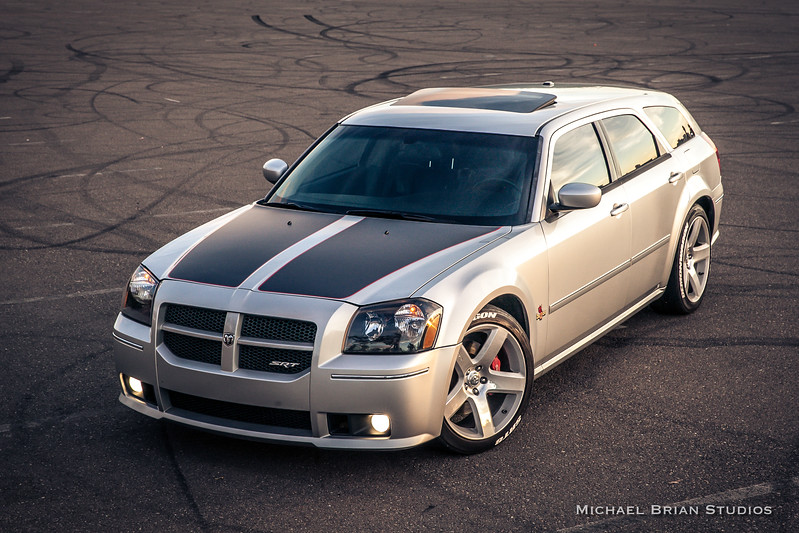 My husband's truck is a 2020 Ram 1500 4x4, 5.7L Hemi. We've had it for just over 2 years now, 36K miles on it.