A look into the new 2020 Jeep Wagoneer…
The return of the full-size Jeep 4x4!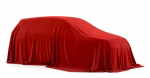 While everyone has spent time checking out the all-new 2019 Ram 1500 (DT), many people were overlooking the fact that this is the first time the public is seeing what lies underneath the upcoming 2020 Jeep Wagoneer and Grand Wagoneer (WS) models.
For those who don't know, the new Wagoneer and Grand Wagoneer models are the upcoming full-size body-on-frame (BoF) SUVs which will be based on the all-new 2019 Ram 1500 platform...
Read the whole article here...
https://moparinsiders.com/a-look-into-the-new-2020-jeep-wagoneer/